Perhaps, after two years of "running in", we have realized that working from home is seriously overestimated. After working from home for so long, do you miss the coworkers you can chat with and… the chair in the company that can work hard to support your waist?
Gamers may own an e-sports chair, and home improvement experts will buy a "Scandinavian" white short-back chair, and come back from get off work to play games and watch dramas, and the experience is not bad.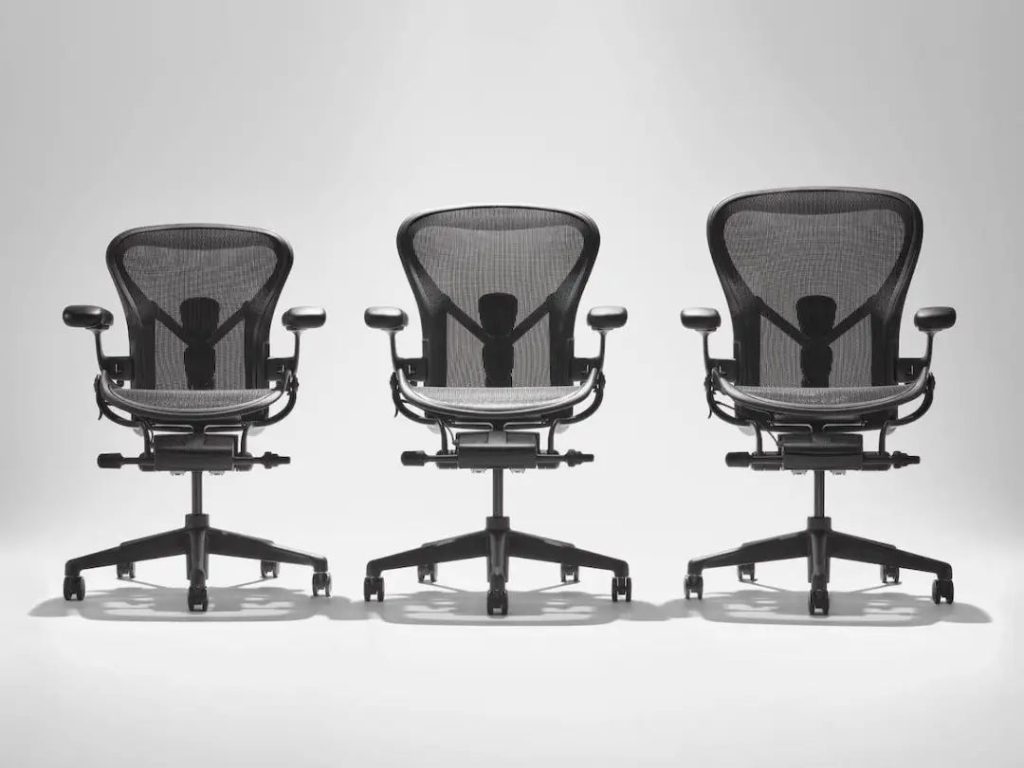 But now, you might be spending eight hours a day with that chair that the landlord left behind and got it from somewhere.
In order to sit more comfortably, we must take action. The best designers in the world would agree that a good office chair will definitely make our work better.
That's why they are so obsessed with designing "ergonomic chairs" and benefiting thousands of people in the company.
Herman Miller
Taking Herman Miller as the origin, most of them are designed with no headrest and small elevation angle. They do not think that you need to rest on the chair, but rather hope that when you sit in the chair with the correct posture, you can stay focused comfortably. .
Most head restraints only work when the body is at an angle of over 90°, and that position, in fact, proves that you need to rest. (Although no chair is more comfortable than your bedroom bed, or getting up and moving around.)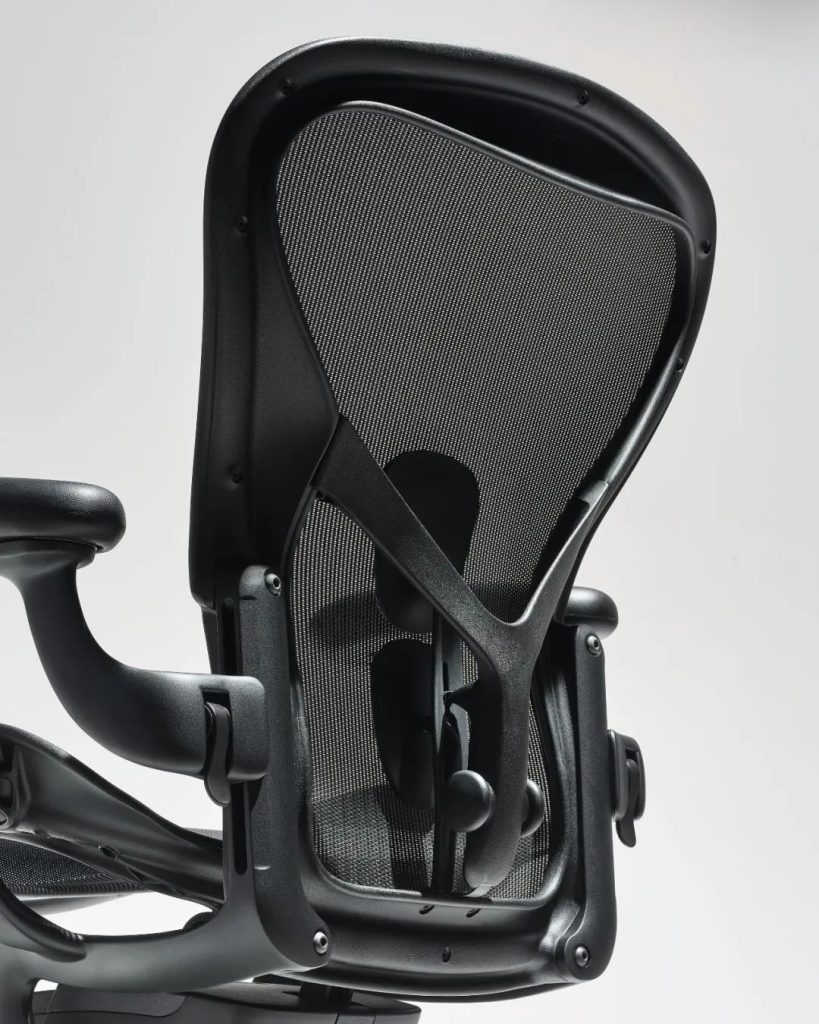 Herman Miller is a recognized ergonomic guru in the industry, and Aeron is one of those ergonomic chairs that can't be ignored. It's so famous.
Herman Miller was the first mover in the industry to develop an all-mesh design, and you can probably imagine how eye-catching the first-generation Aeron was among the foam-padded seats when it was introduced in 1994.
It's no surprise that ergonomic chairs have appeared in movies and TV shows, with Aeron appearing in "elite" and "work"-related scenes like Captain America: Civil War and 007: Casino Royale.
It even invaded the second dimension, and you can see it in the episode "The Simpsons: Thank God, Armageddon" —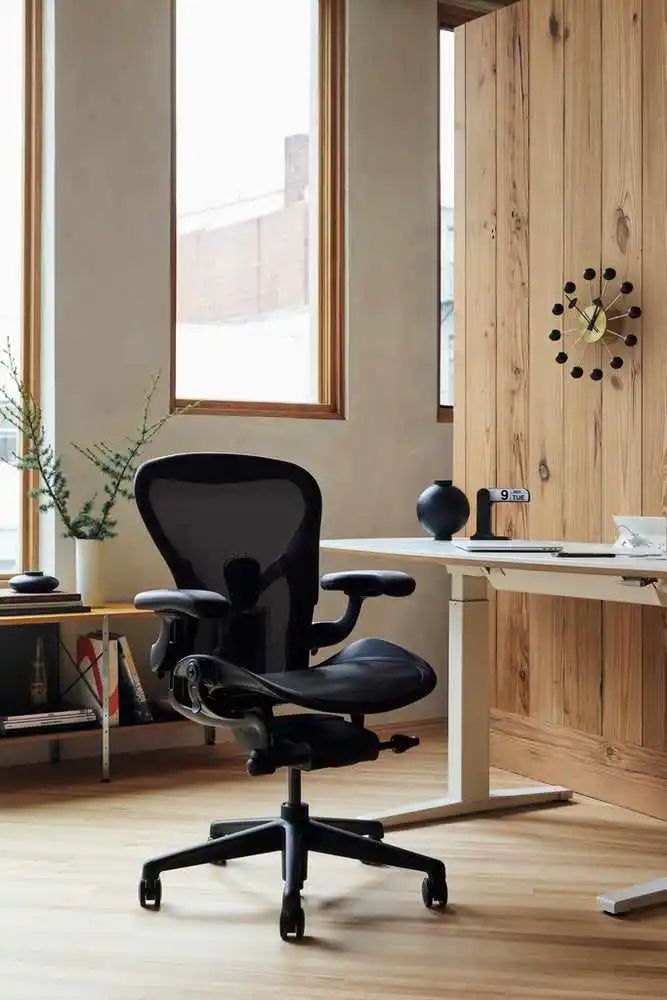 Functionally, you can choose a separate lumbar support, a separate sacral support or both, you can choose a hand rest, no hand rest or a hand rest that can adjust the angle, just look at how many levers or knobs he has. How likely is it.
The only thing it doesn't support is seat depth adjustment, but they came up with another solution where you can choose between large, medium and small sizes depending on your body.
Zody Office Chairs
The Zody is the first chair to be certified by the American Physical Therapy Association (APTA), and in it, functionality trumps design.
Zody is characterized by a lumbar support system called PAL by Haworth. The lower half of the sacral support is roughly the same as the Aeron, and the butterfly support at the waist is the notable part. It has a larger support area and provides different Symmetrical adjustment method – the support strength on the left and right sides can be adjusted separately.
There is no sense of Aeron's "publicized" design, Zody is like the person who doesn't say a word in the office all day, but can really solve the problem when there is a problem.
It uses a sponge cushion, looks very easy to use, fits almost any decor, and fits in front of any table, which is sometimes not a bad thing.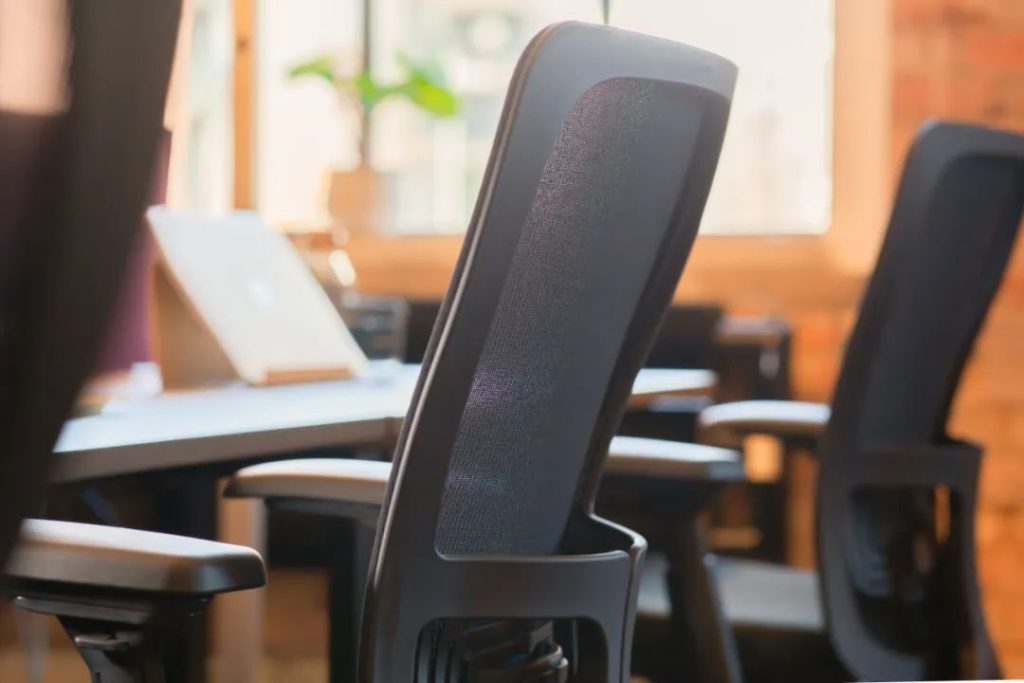 Maybe Steelcase is not as well known as Herman Miller and Haworth in the field of ergonomic chairs, but as a giant in the field of office furniture, Steelcase still ranks among Fortune's 2022 list of the world's most admired company brands (home equipment and furniture industry).
leap
The Leap features a linkage design that automatically moves forward when you lean back on the seat cushion and armrest.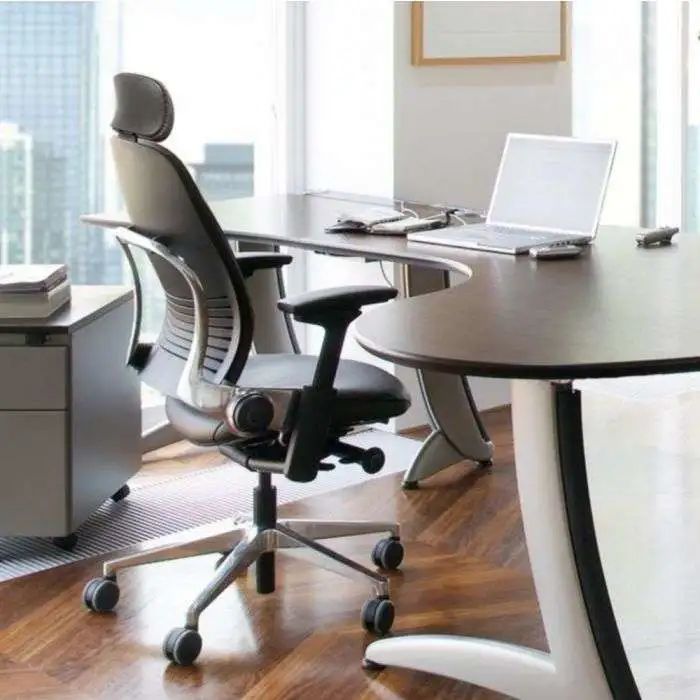 This is obviously more in line with the laws of human motion – when you lean back, the upper spine is backward and the lower spine is forward, and the same is true for this seat, and all this does not even require manual adjustment.
picture
It also has an overall backboard design. When you adjust the position of the lumbar support, the backrest will deform as a whole, not just the lumbar support sliding up and down.