Glass, light and fragile, transparent and pure, give a person to need careful care of the feeling. Because of its unique characteristics, the application of "glass" in industrial design can often bring different feelings and new ideas to products.
Today we share 5 good designs about "glass", hoping to bring you good inspiration ~
1 Shimmer stained glass coffee table
Designed by Patricia Urquiola
This glass coffee table by Spanish designer Patricia Urquiola is full of subtlety and dreaminess.
The Shimmer is made of ultra-light glass bonded between the table and legs with special glue. Round, clear and light.
The surface is coated with professional multi-color coating, which can reflect subtle changes according to the Angle of light, just like beautiful glass candy paper.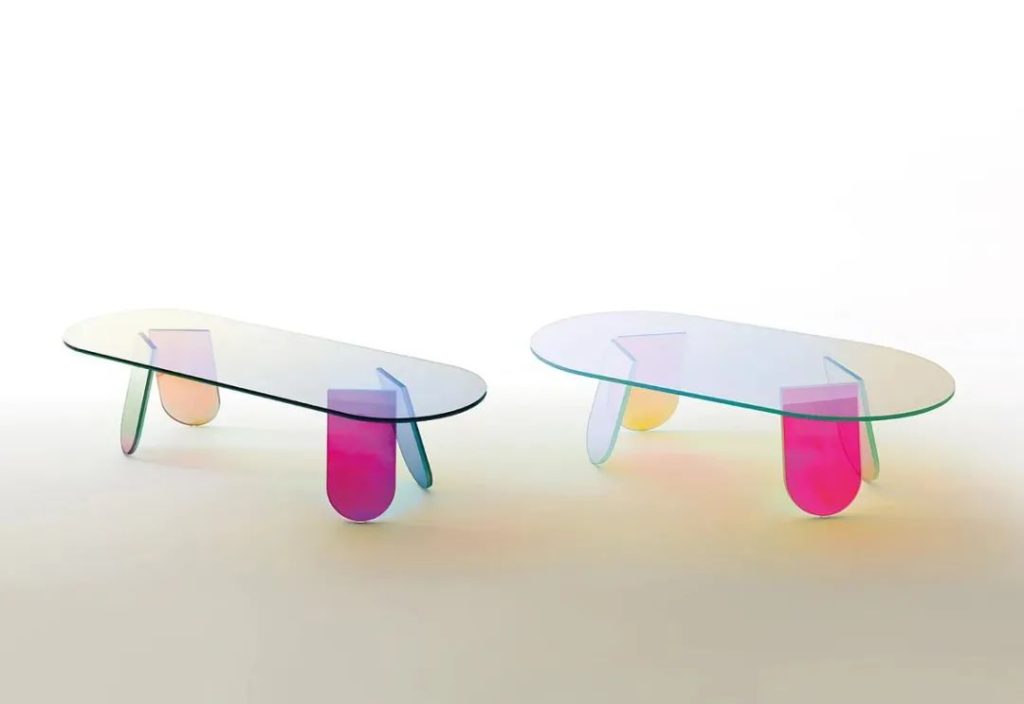 2 Calici Milanesi Trio
Design: Agustina Bottoni
CALICI MILANESI's striking geometry is reminiscent of milan's modern architecture, inspired by the modernist works of Italian architect Piero Portaluppi.
The collection consists of three pieces of corrugated glassware, each hand-crafted by Italian glass masters using high quality borosilicate glass.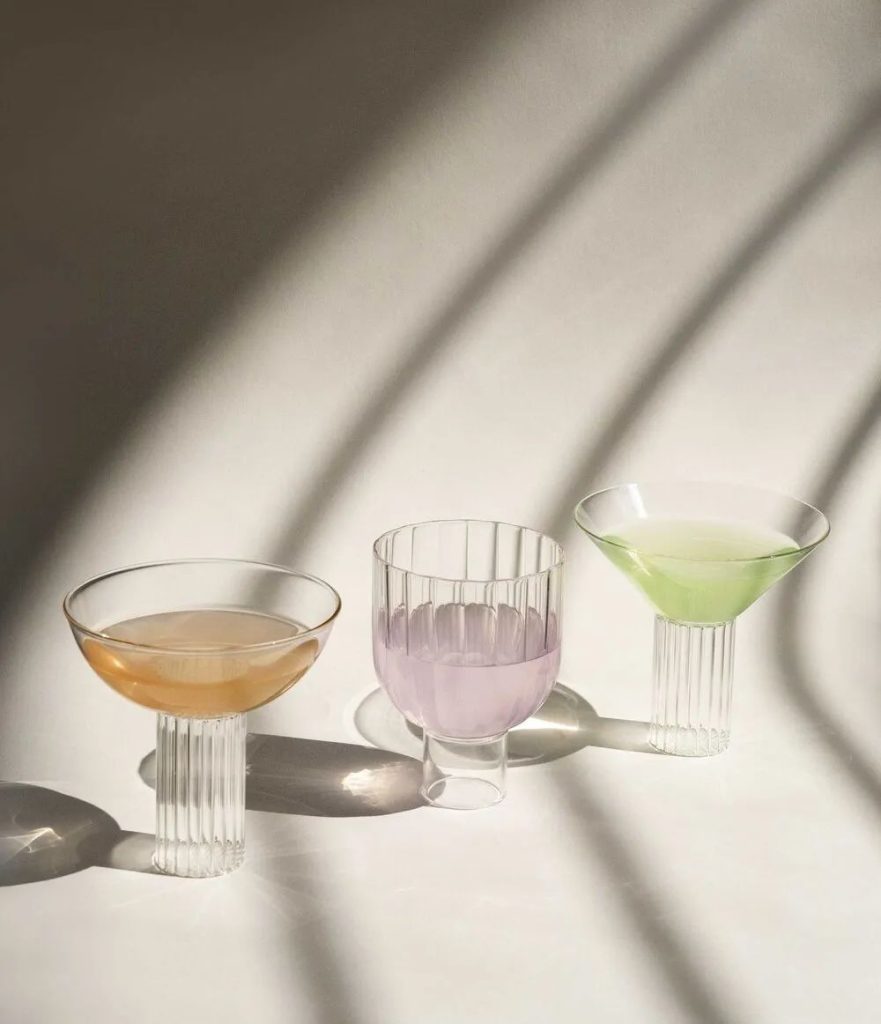 3 Fluted Gradient
Design: Thinkk
Fluted Gradient Table uses Fluted glass and ordinary glass sheet, and the printed Gradient film is sandwiched between them to achieve a varied effect and bring a smart aesthetic feeling to the space.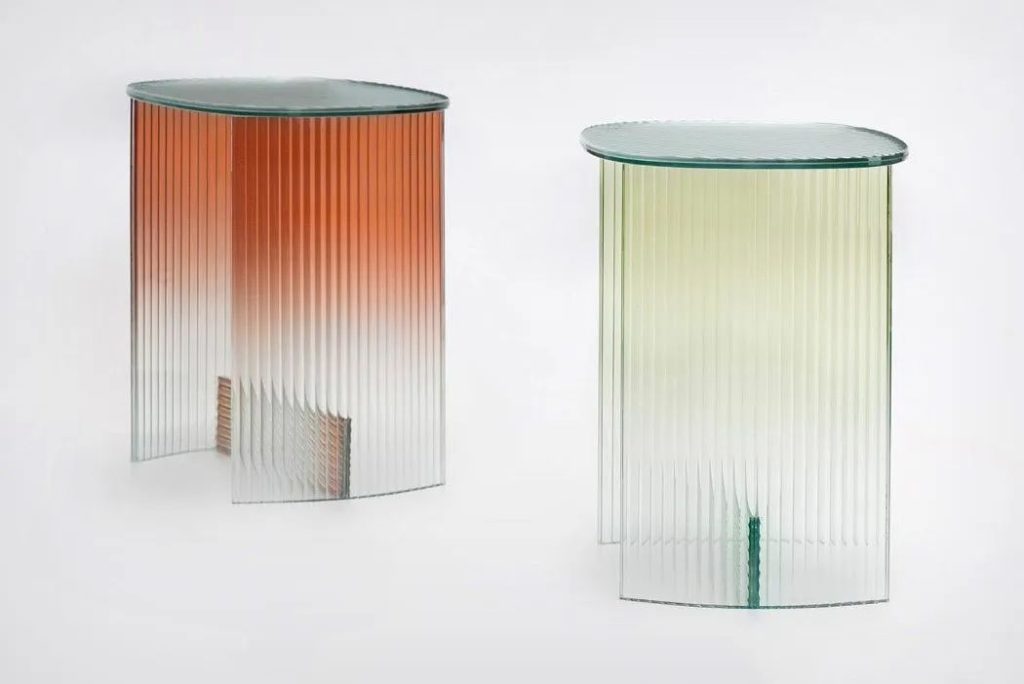 4 PHIL COFFEE MAKING SET
Design: Blueside Design, Næssi
"Phil" — an elegant minimalist glass drip coffee maker made from ultra-clear borosilicate glass to ensure robustness and thermal shock resistance.
The collection includes a glass kettle for the stove, a glass drip coffee maker, a coffee powder gauge and a filter.
Handmade by Italian artisans, the pieces have a clean, clear and minimalist aesthetic. Each piece in the kit is recyclable, minimizing waste.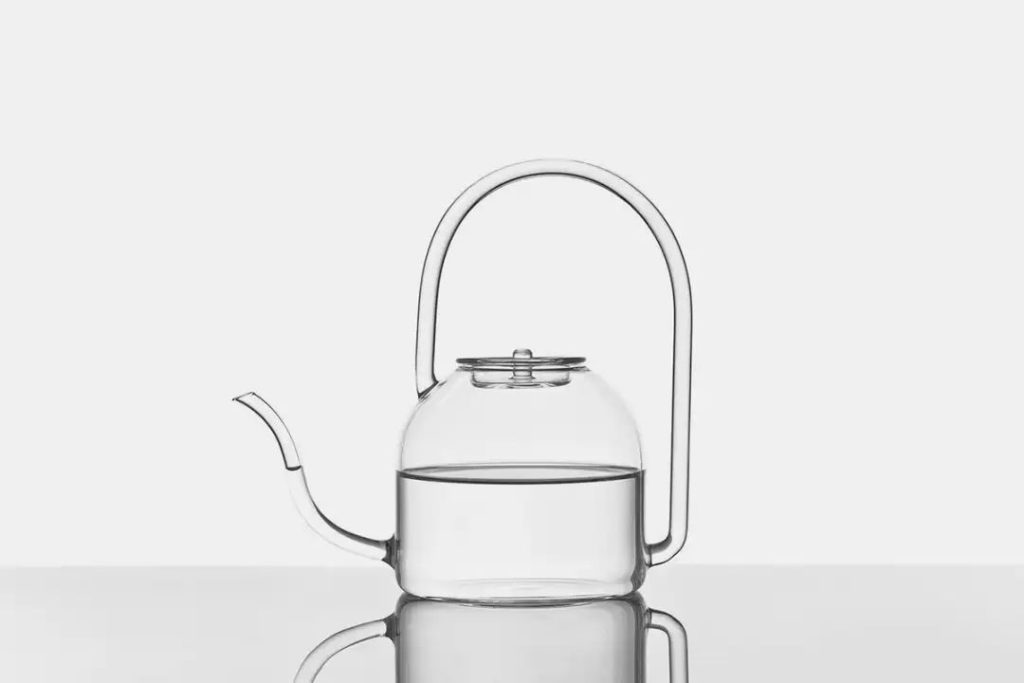 5 Bubble
Design: Yuhsien Design Studio
Bubble is inspired by the moment when a Bubble bursts when touched.
This bubble flower cover opens up new possibilities for decorative design of vases, and the unique fragility and purity of glass creates a new way for plants and people to interact.
Yuhsien studio gives the product a slightly swinging visual effect, reflecting its playful nature.