Today, I will share 5 sustainable good designs with you, hoping to bring you more inspiration~
Sustainability and green energy are the calling of our time. According to research, millions of people die every year from polluted living environments.
Faced with this situation, more and more product designers adhere to the design concept of sustainable development when designing products, and choose to take up design to protect the earth and people's health.
01 ECO-FLO Biodegradable New Crown Test Kit
Design: Morrama
With the epidemic raging, it is also worth thinking about what to do with the huge amount of medical waste generated by the epidemic – according to research published last November: an estimated 26,000 tons of Covid plastic waste pollutes our oceans.
Under the severe situation, self-testing nucleic acid has and will continue to be an important part of current life, so ECO-FLO was born.
Instead of a nasal swab, ECO-FLO uses a saliva sample. The kit is divided into four parts – test kit, test strip, absorbent pad and pouch.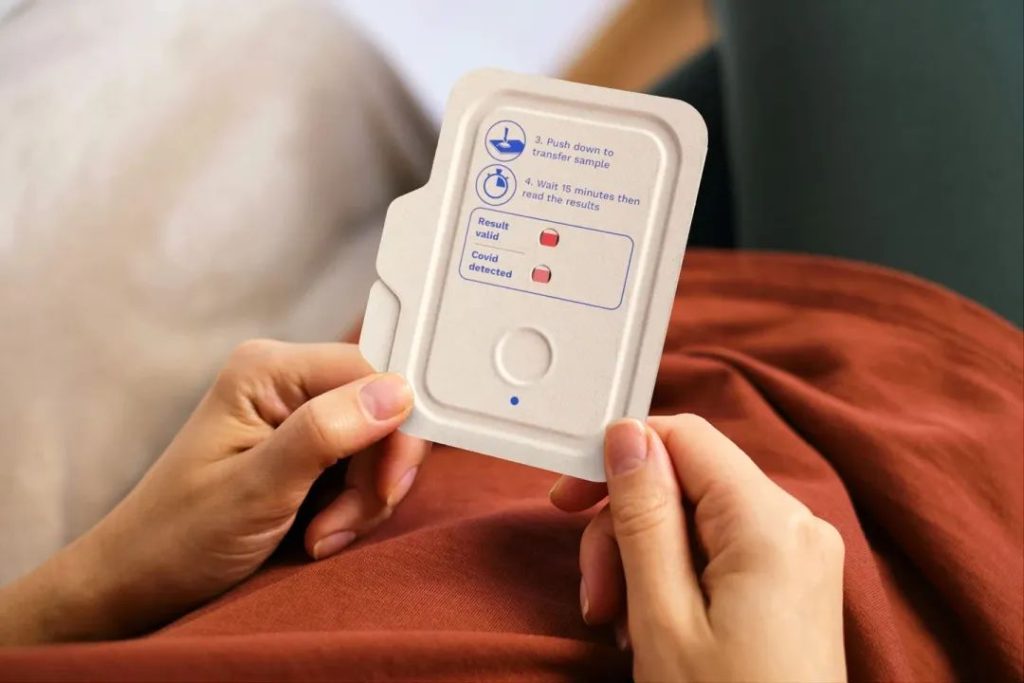 Open the kit and place the saliva sample on the absorbent pad, close the kit and press the button on the front, the test result will be displayed on the test strip. When finished, put the kit back in its pouch for disposal.
The kit is made from recycled pulp and the pouches use biodegradable Nature Flex film. After discarding, the kit will naturally break down within 4 to 6 weeks.
02 Bruk
Design: Pushan Panda
Bruk is a sustainable alternative to plastic-lined paper packaging that separates the plastic liner from its paper covering, like peeling a banana. Once the paper cover is torn in half, the polyethylene liner is exposed and can be recycled on its own.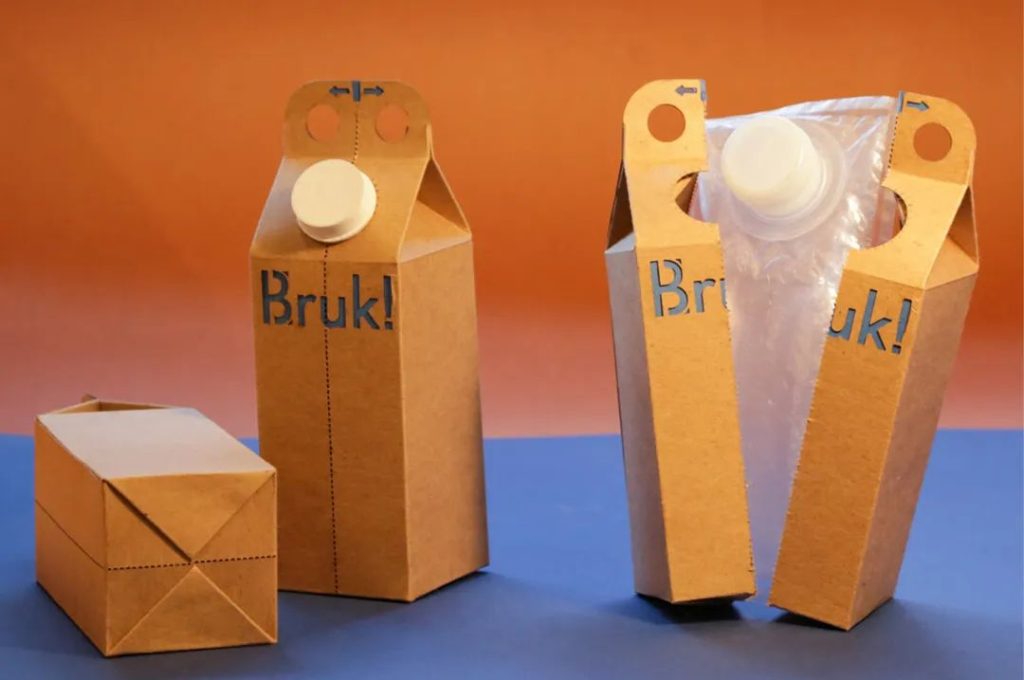 03 Garbage Watch
Design: Vollebak
This is a watch made from electronic waste. Rapidly changing technology has spawned a culture of disposable electronics, where all kinds of electronics don't last forever.
These e-wastes contain many of the world's precious metals such as silver, platinum, copper, nickel, cobalt, aluminum and zinc.
The Garbage Watch itself has a skeletonized dial that shows the various colors inside the watch.
The wires appear to form the wristband, and the mismatch of screws and dials give each watch a unique "look" that makes it stand out.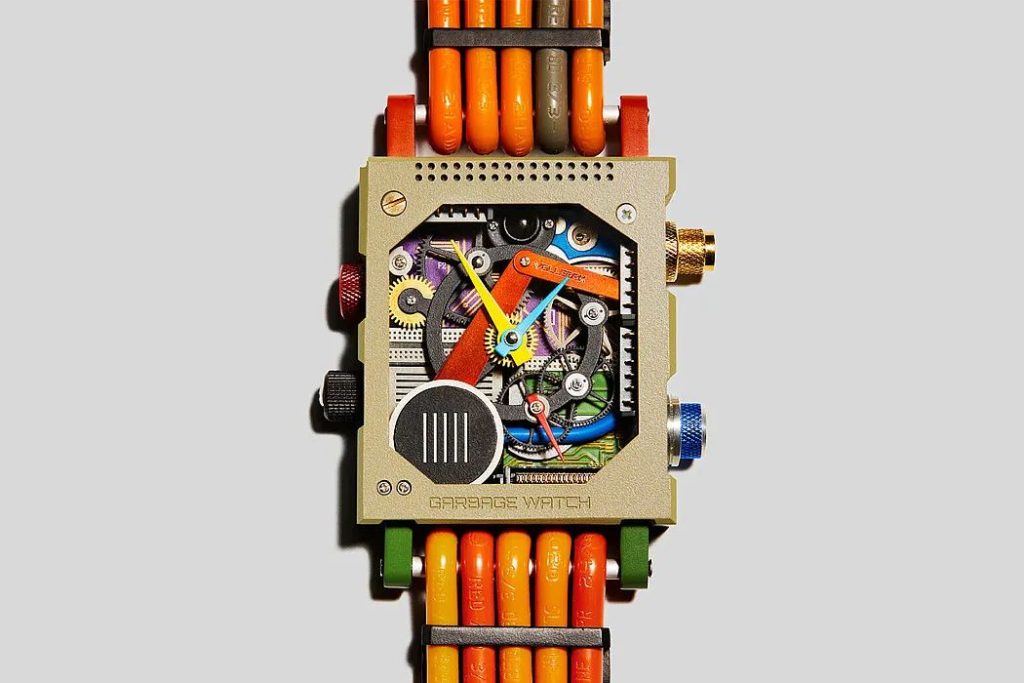 04 Shifting Nests
Design: BLA Design Group
Micro-living could be the future of future generations, a design that makes it easier for them financially while also helping to cope with future unpredictable extreme climate crises.
Shifting Nests is a prefabricated housing solution comprising plywood, metal cladding and corrugated polycarbonate on a series of simple frames.
The layout is divided into areas for resting, bathing, cooking, living, dining and farming.
While many details are still being worked out, it is great to see sustainable housing solutions in place – solar panels, furniture made from recycled materials, gardens for community production.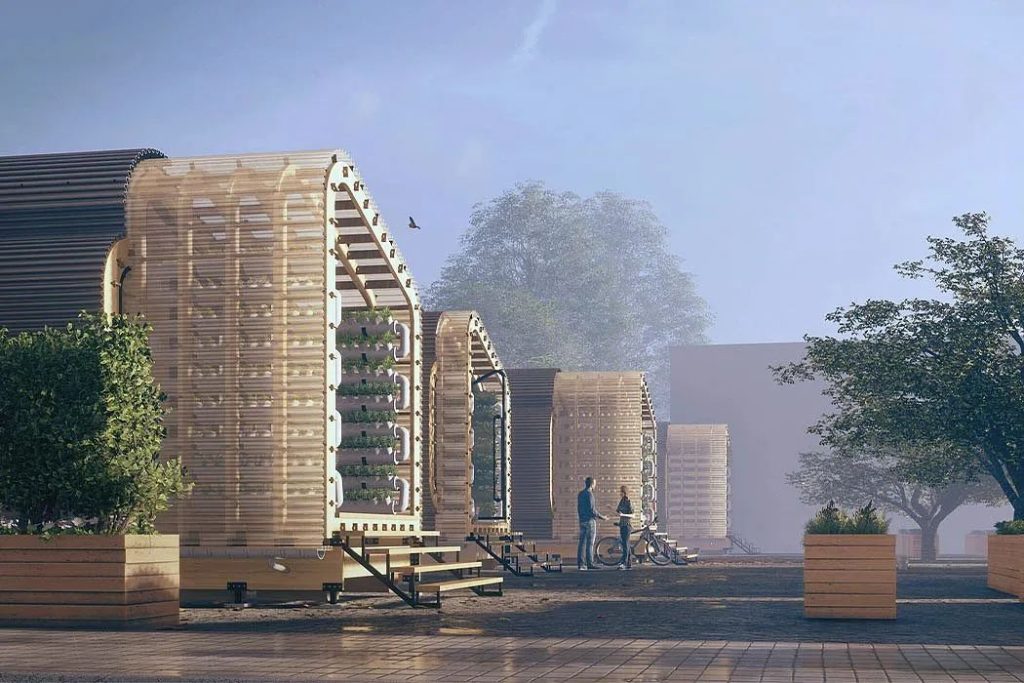 05 Rice Husk Village Children's Building Block Toys
Design: Zhao Subin
Rice husks are difficult to handle due to their rough surface that is highly resistant to natural degradation. Every year, around 120 million tons of rice husks are discarded worldwide. This toy is designed to convert agricultural waste into meaningful products that are eventually composted back into the ground. .
At the same time, as a children's toy, the raw materials of Rice Husk Village are very safe, and children are not afraid of eating them by mistake. When you no longer need this toy, you can compost them.